This year, Clarence House celebrates its 60th Anniversary as a style-setter in the decorative fabric industry. Founded in 1961 by New York interior designer Robin Roberts, the brand has produced some of the most iconic and storied textile patterns in the industry throughout its sixty-year history, including those created under the creative leadership of Kazumi Yoshida.
In celebration of this milestone, we will be honoring each decade of our legacy with a special program that will be rolled out over the course of the year. Six top interior designers, each assigned a specific decade, will create a design moment using Clarence House patterns both past and present.
We're thrilled to have the talents of Rayman Boozer (1960s), Michelle Nussbaumer (1970s), Garrow Kedigian (1980s), Keita Turner (1990s), Drake/Anderson (2000s) and Frank Ponterio (2010s) help celebrate this anniversary.
The 1960s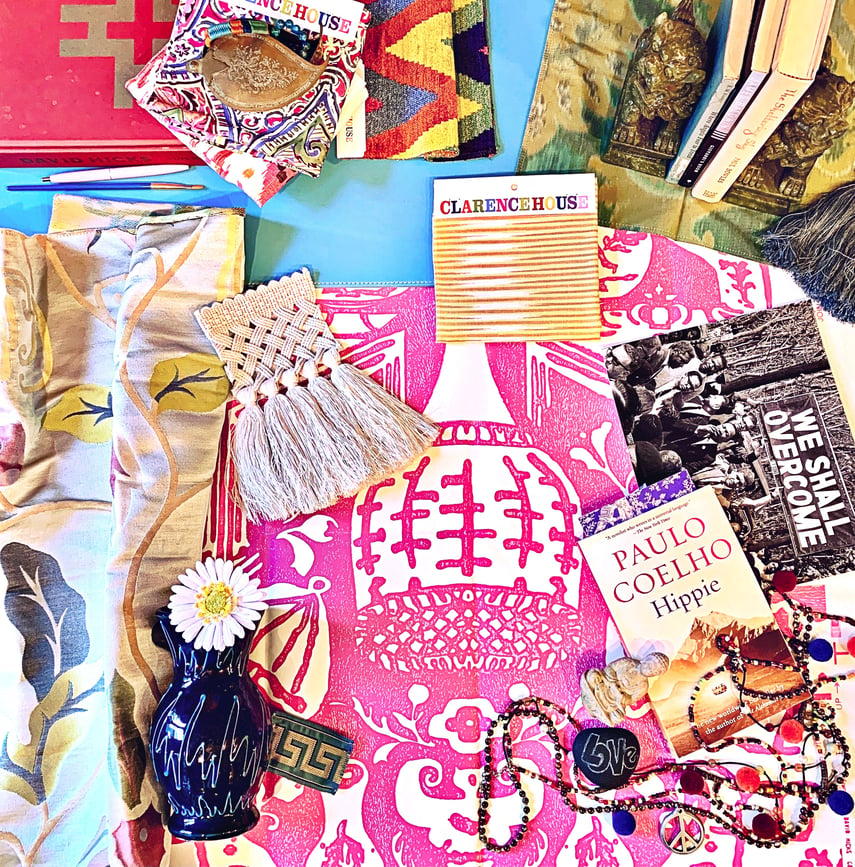 Kicking off the celebration, Rayman Boozer of Apartment 48 has created a design moment reflective of not only the style of the 1960s, but of the pivotal moments of this historic era. "The vibrant colors and luxurious materials of Clarence House have inspired my design style on countless projects over the years" says Boozer, whose mood board is grounded by an iconic wallcovering design created by David Hicks for Clarence House in the 1960s, known as The Vase.
The Start of Clarence House
In 1961, Robin Roberts and Keith Irvine opened up their East 57th Street showroom, and Clarence House was born. After the departure of Keith Irvine, Roberts took over Clarence House, moving the showroom to the Murphy townhouse at 40 East 57th Street, hiring Gene Moore, creative director for Tiffany & Co., to create window vignettes. Throughout the 60s, Clarence House welcomed such celebrities as Greta Garbo, Gloria Swanson, Ethel Merman, Paloma Picasso, Diana Ross and Lee Radziwill.